Arabella Bird studied Natural Sciences at Emmanuel College and graduated in 2017. After completing a masters in Cognitive Neuroscience, she started working at Monitor Deloitte. Here are Arabella's insights into working in public sector consulting
Many people want to work in the public sector and make an impact where it matters; our prosperity, health, education, environment and safety. They may consider working in government graduate schemes such as the Fast Stream, or for think tanks or charities. However, fewer people know there is an opportunity to make that impact while working for a public sector consulting firm. Doing so can combine the best parts of private sector life with that public sector impact. To give you an idea of what public sector consulting is like in real life, let me share with you five reasons why you should work in public sector consulting…
1. You will thrive on learning a lot in a short space of time
One of the best things about public sector consulting is the pace at which you learn about how government works. You will know from any Cambridge degree that digesting and learning a lot of information quickly can be daunting at first, but that it is very rewarding when it starts to click into place. Before this year, I had not had any experience of working in a government department. However, within a few weeks of starting my career, I have had the chance to work on a project with the Royal Navy. This has allowed me to learn all about the Ministry of Defence, how it operates, how it is structured and the type of work they do to protect the Nation's interests.
2. You will meet people with amazing stories
Consulting is a hugely people-focused business. Lots of the work we do involves meeting senior people, finding out from them what they want to achieve and working with them to develop solutions. Day to day, I work in a Naval Base amongst a team of Navy service men and women and civil servants. They are all very happy to share 'war stories' of their time in the Royal Navy, how their roles and responsibilities have changed over time and most interestingly some of their experiences on board submarines. They also value my perspective as an outsider. These different backgrounds result in many fruitful conversations.
3. You will be given insight into the high-level strategies of government departments
You may be considering working in the public sector but not as a consultant. Where consulting has the edge is in the perspective you will gain of the department you are working for. Consultants work on the highest profile, most complex problems facing government departments. I work in strategy consulting, which is known for its high-level view and impact on the overall strategy of a business or department. If you are a big-picture person and you appreciate seeing the broader impact of your work on the overall strategy of a business or department, then you will find strategy consulting hugely rewarding. Compared with others at the same stage of their careers in the civil service, for example, you will have a much better awareness of the long term plans, the scale of the work and the impact of the big changes that will be made. People often say that working in public sector consulting you will know what is on the front page of the news before it comes out.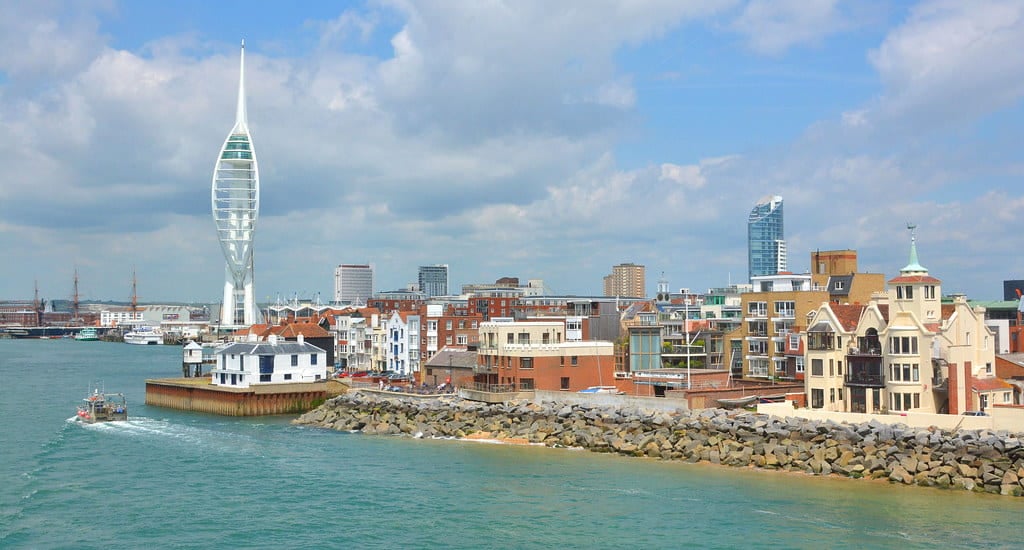 4. You will have the opportunity to try out a lot of different projects
The range of different projects and clients at Deloitte means you will be spoilt for choice when it comes to picking what area to work in. You will have options including the Ministry of Defence, Ministry of Justice, Department of Health and Social Care, Department for Education, the Police, National Crime Agency and much more. What's more, you will not have to choose just one and stick to it. (You will not even have to stick exclusively within the public sector if you do not want to). The project-based approach to work affords you great flexibility and means you can try something new every few months before you choose to specialise in one area if you wish to.
5. You will find the work meaningful and rewarding
Working in Public Sector Consulting definitely provides the best of both worlds in terms of private and public sector work. As a consultant you can enjoy all the benefits of private sector life; lots of travel, a shiny new office in central London and a fast paced career to name a few. However, having the opportunity to work on public sector projects really does make the work meaningful and rewarding. The changes that public sector consultants bring about do often have a direct, positive impact on people's lives. For example, creating a housing strategy for military personnel, or enabling the UK Police forces to adapt to technological crime, or using real world evidence to help the NHS improve patients' health and introduce new treatments more quickly. Those are just five of the many reasons to work in public sector consulting. It truly is a unique opportunity to obtain valuable skills, work with experts in many different fields and have some great experiences along the way.
If you'd like to find out more, look out for related careers events, and talk to people you know who work in public sector consulting. You can also explore the Consultancy and Public Sector pages on the Careers Service website