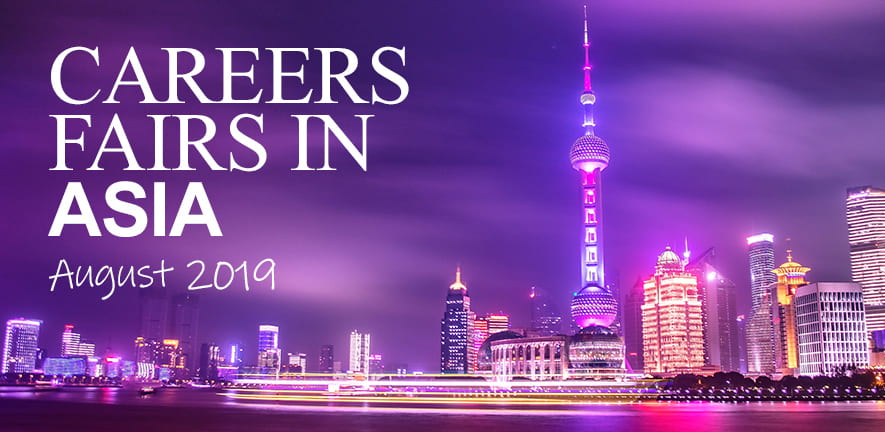 Ahead of our careers fairs in Beijing, Shanghai and Hong Kong this August, Mary Blackman, careers adviser here at the CS, answers your frequently asked questions
Why is the Careers Service running careers events in Asia?
There are over 1,000 students from mainland China and Hong Kong studying at Cambridge at the moment, with more joining us for the new academic year in October. We know that many of you would like to return home to work and yet it is not always easy to find information about organisations with graduate vacancies to fill. So we are joining with the careers teams from London School of Economics, Imperial College and from the USA the University of Chicago and Columbia University to arrange careers fairs in Beijing, Shanghai and Hong Kong. The fairs are aimed at students returning to either mainland China or Hong Kong and looking for employment. They take place in August each year, in central locations in each city.
Which organisations will be there? Will they be offering internships as well as full time roles?
Employers and organisations offering full-time and internship opportunities will be there to discuss career options within their firms. We will have a diversity of industries attending which will include consulting, financial services, technology, communications, retail, and international organisations. In Shanghai, our event is supported by the regional government and so there will also be the chance to meet with local state-run organisations in areas like pharmaceuticals and internet technology. At each fair you will find a variety of organisations from international employers to Chinese companies. The up to-date-list for each fair can be found on our website.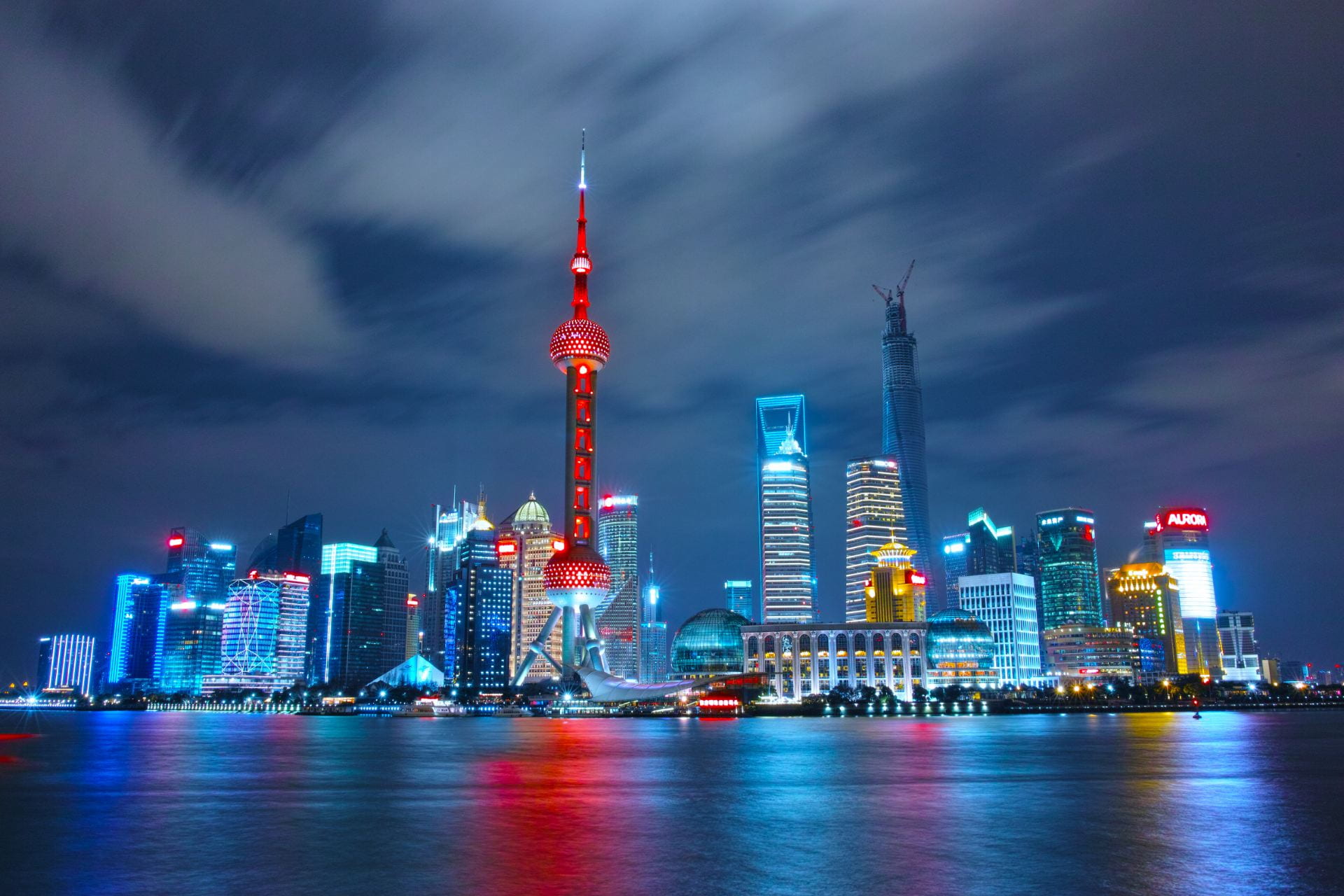 When will I get the programme and list of exhibitors?
The programme will be finalised and sent to you a week before the event you have registered for. This will give you time to research the firms you are interested in and to prepare some questions for the representatives you will meet. The information for each firm will tell you something about the organisation itself and then about their recruitment.
The programme is electronic only, and will not be available in print form on the day.
How do I make best use of the fairs? Should I bring my CV?
It is important to make good use of your time at the event. The fair provides the opportunity to talk directly to employers and ask them questions to help with your job search. Try to make a positive impression by communicating your relevant skills and experience to each employer. Bring along copies of your CV if you wish to use them as a basis for your discussions. If an employer provides their contact details it is important to follow up with a professional thank you after the event.
What should I wear?
It is not necessary to wear formal clothes but ensure that you are neat and tidy. For men, a jacket and tie is not required but we suggest that you wear a shirt with a collar, not a t-shirt. We recommend that attendees avoid wearing very short skirts or revealing tops. Remember, you may be meeting your future employer, and first impressions count!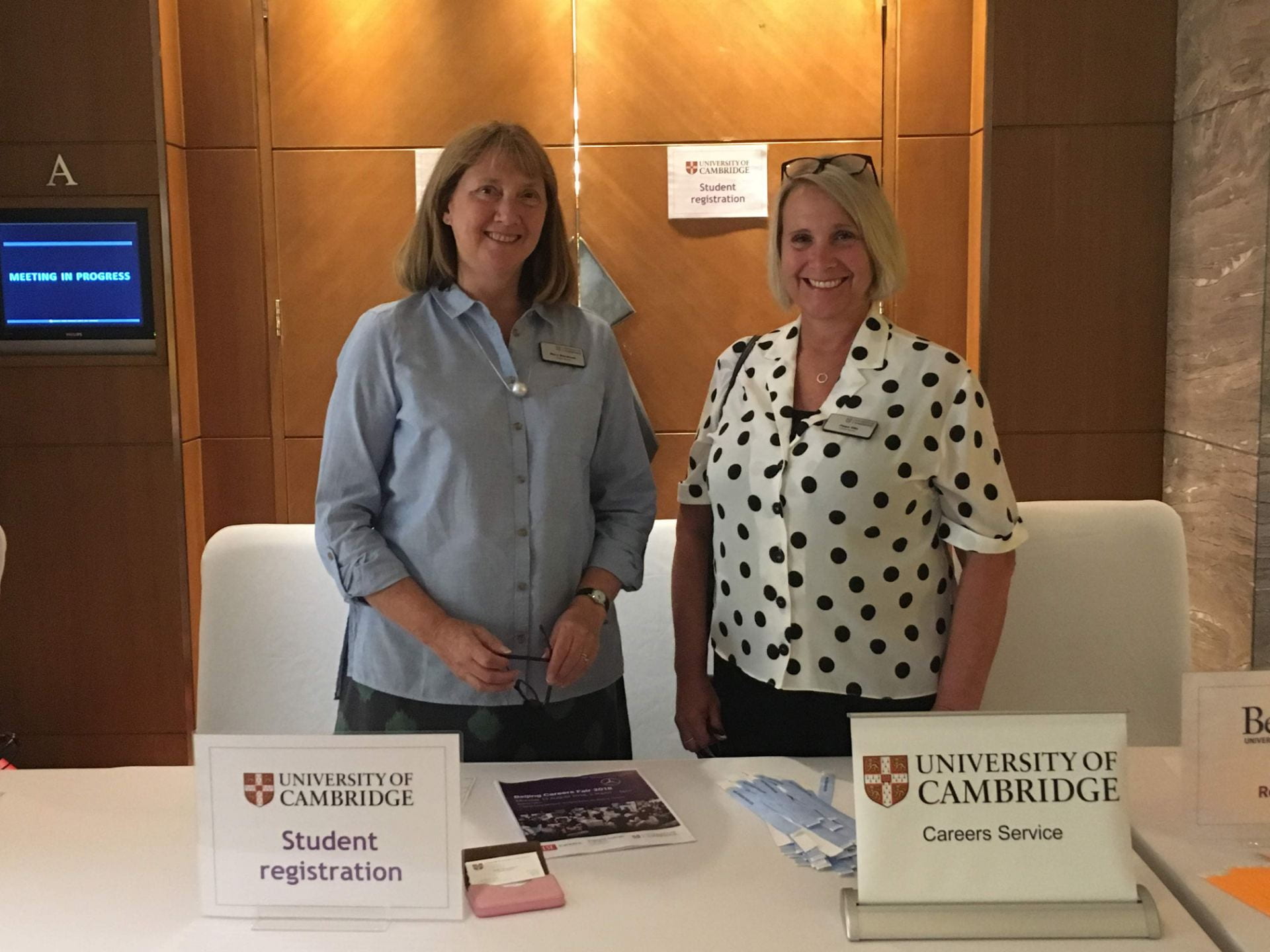 Who will be there from Cambridge University? Will there be the opportunity to speak to a Careers Adviser?
Mary Blackman, Careers Adviser and Pippa Ellis from our events team will be at each event. It won't be possible to schedule private discussions but please come and find us at the Cambridge registration desk for any queries about your career planning. For students starting a Cambridge course in 2019-20, we would be happy to help you understand how the Careers Service can help you once you have arrived.
How do I register?
The events are open to current Cambridge University students, recent graduates and those with confirmed offers on one of our postgraduate courses. If you are a current student or a graduate see our website to reserve a place. If you are starting a postgraduate course and don't have access to our website yet, please email asiaevents@careers.cam.ac.uk  and we will send you an invitation.
What do I have to bring with me on the day to enter the event?
Current students need to bring their Cambridge ID card. Those coming to Cambridge to start a course in September/October should bring a copy of their offer letter from the University plus the email from the Careers Service confirming their registration for the career fair.
If you have any questions about our events in Asia, please email asiaevents@careers.cam.ac.uk
We look forward to seeing you there!