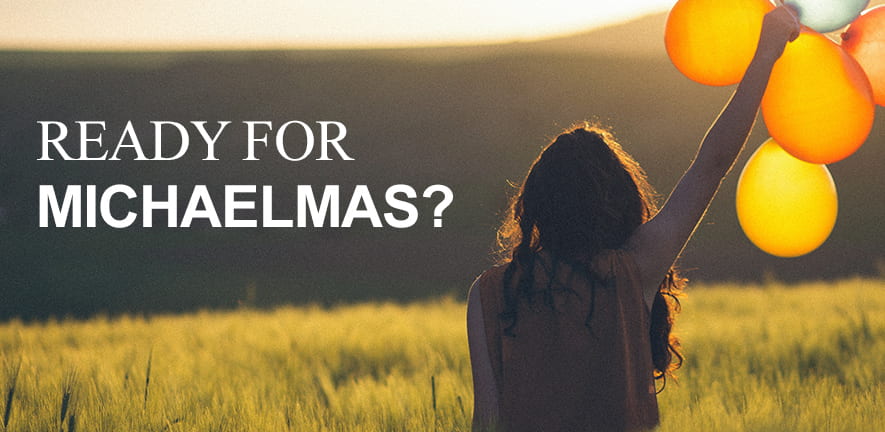 Here are the Careers Service's top tips for getting ahead careers-wise, before Michaelmas begins!
Deadlines for internships and graduate schemes often start earlier than you think in Michaelmas Term and they come at a time when academic work is piling up. Drafting good applications takes time and effort, but so does your degree. A bit of summer planning should help to make the autumn a less stressful time – at least from a careers point of view. Even if you aren't planning to go for corporate jobs and won't be facing their deadlines in October/November, it's still a good idea to get a head-start while you have a little breathing space. It's amazing how quickly the year goes.
If you have a disability that affects how long it takes to research and draft applications, spending some time now could make all the difference.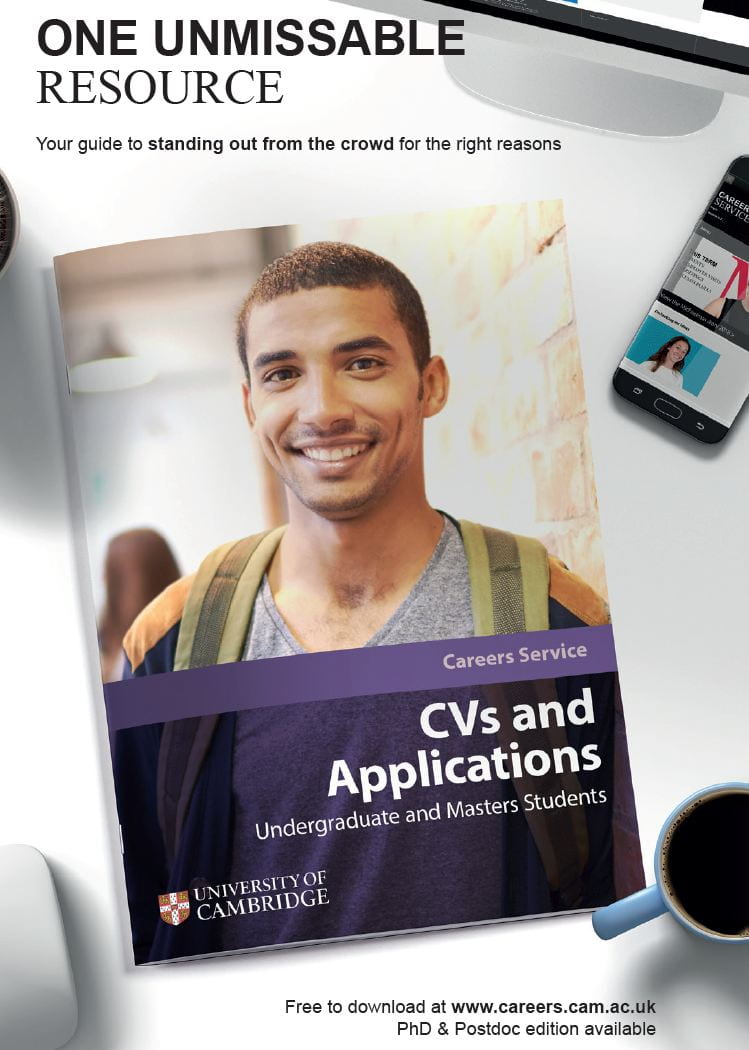 Our 7 tips for things to do and think about before Michaelmas:
1. Write or update your CV
Add in anything you've done over the summer. Even if you end up writing application forms rather than sending in a CV, this is a useful process to focus your mind on what skills you have, which you enjoy and want to use in a job, and what gives you job satisfaction.
2. Create or update your LinkedIn profile
Work up a really good, full, LinkedIn profile. Some employers, particularly in the corporate sectors, search LinkedIn for students to recruit. Sometimes they even let you skip the application process and go straight to interview! They search LinkedIn using keywords, so the more skills and positions of responsibility you mention, the more likely it is that they'll find you. It isn't a guarantee that you'll be headhunted but, again, it helps you focus on what you have to offer.
For more tips, read our advice on LinkedIn for job seekers and Marketing yourself on LinkedIn.
3. Search for yourself on Google
You'd be surprised how many employers look up the candidates that get through to interview. Check what they'll find if they do. If there's anything on social media you'd rather was strictly for friends and family, check and update your privacy settings. Social media can be a good way to demonstrate your communication skills (blogs, Twitter feeds, etc), and your career interests. Organisations can tell if you're following them on social media platforms, and like it when you do, so don't block them from absolutely everything!
4. Have a Michaelmas Term strategy
This may sound dramatic, but it'll help to get some of the groundwork out of the way now. It will help to reduce anxiety and stress in term-time, and you'll write better applications, too.
Plan which organisations you want to apply to, and have a few back-ups as well…
– Create an applications tracker (table, spreadsheet) to keep on top of organisations, applications, dates, deadlines, negotiations etc.
– Get insights from alumni that will help you write better applications using GradLink
– If you have a disability, look online to see if there are staff disability networks, case studies or staff stories about working there with a disability.
– Look up the job advert for grad schemes from last year in the archive on Vacancies & Opportunities (second page on the left). It'll give you a pretty good idea of what they look for and when deadlines are likely to be. (Obviously, dates might change).
– Check if they usually come to our careers events or give presentations in Cambridge. You might want to think over the summer about the questions you'll want to ask when you have the chance to. Sign up for CamCareers emails and vacancy alerts and check your choices to make sure they're in line with your current career interests. Choose to get emails about career areas you're interested in you'll be sure not to miss any relevant briefings, skills sessions, presentations or careers fairs throughout term-time.
5. Consider reasonable adjustments for disability/illness
Think through whether you want to ask for any reasonable adjustments during application or interview. When you make applications you should be asked if there's anything you need for application, interview process or the job itself. Many people freeze at this point or worry about why they've been asked. You might not know how to answer because you don't know the recruitment process or what you'll be doing day-to-day in the job.
If you don't ask for what you need, you might not perform as well as you know you can at interview, and so might not get the job. The more knowledge and insight into the role and the working environment you get now, the more you'll know exactly what you need and can ask for it in a positive, confident way when the time comes. Talk through job descriptions and assessment procedures with the recruitment team, someone already doing the job, or a careers adviser. They can help you visualise each part of the role, how you'll be doing it and, therefore, what you may need to do it effectively.
Listen to our Talking about disability podcast, and read more about reasonable adjustments on our website.
6. Get clued-up on Assessment Centres and Selection Tests 
When was the last time you did anything numerate or writing-related? If the last time you did maths was GCSE, or your science degree doesn't involve many essays, you might find numerical or verbal reasoning tests a bit of a surprise. It's well worth practicing now. Many employers use video interviewing for the early stages of recruitment, which you can practice on our website via Shortlist.me. If you have a disability which means that you need extra time or that tests like these just don't work for you, ask to be assessed for these skills in other ways. It may take time for them to work with you to find an alternative, so it isn't something to ask for at short notice. You can also ask for a face-to-face, skype or phone interview rather than a video interview. See our website for  more on assessment centres and selection tests.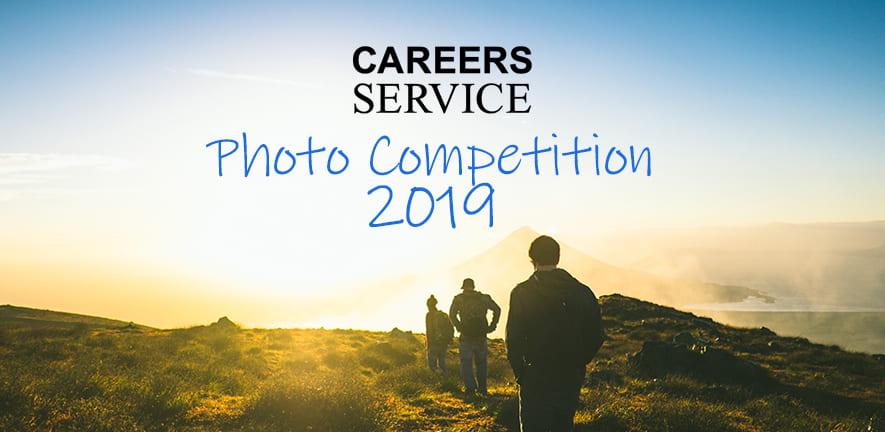 7. Applying for postgraduate study this Autumn?
Use this time away from university to research the courses you're interested in and draft personal statements for the applications. Do some soul-searching: what are your motivations for postgraduate study? You're fascinated by your subject and you aren't finished exploring it, or perhaps you need it for a future career path – these are good reasons for a postgraduate course. Could it be very elaborate procrastination? You can't think what else to do and it puts off the need for job applications – these aren't great reasons and it's very expensive procrastination! What's more, you'll be applying for jobs at the same time as doing a masters this time next year! When you do come to think about jobs, you might find that you do need a postgraduate course but a different one to the one you chose. Choose a postgraduate course for the right reasons and you'll choose the correct postgraduate course. See PhDs – what to consider for more advice from us.
There's no need to spend all day, every day planning and preparing for autumn applications. A few hours here and there will be enough, and could make a huge difference to you and your job prospects later in the year.
Best of luck! Don't forget we're open throughout the year to help you along the way