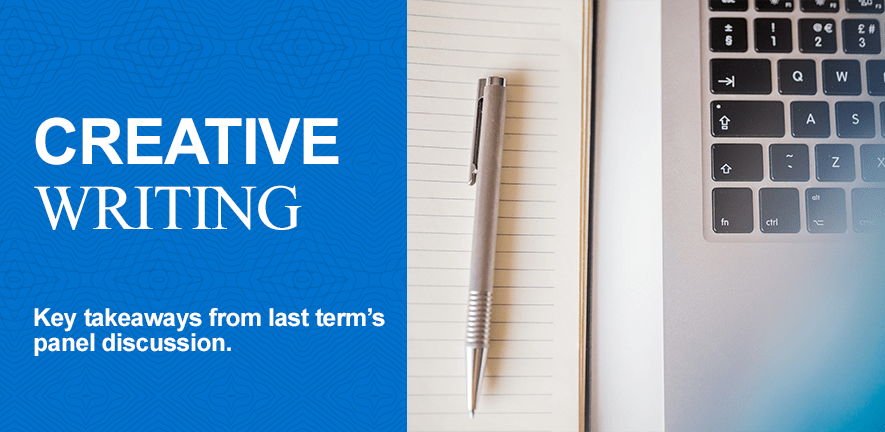 Five published authors from a variety of literary backgrounds shared their experiences and passion for writing at our Creative Writing Panel. Here are some of the top takeaways from the afternoon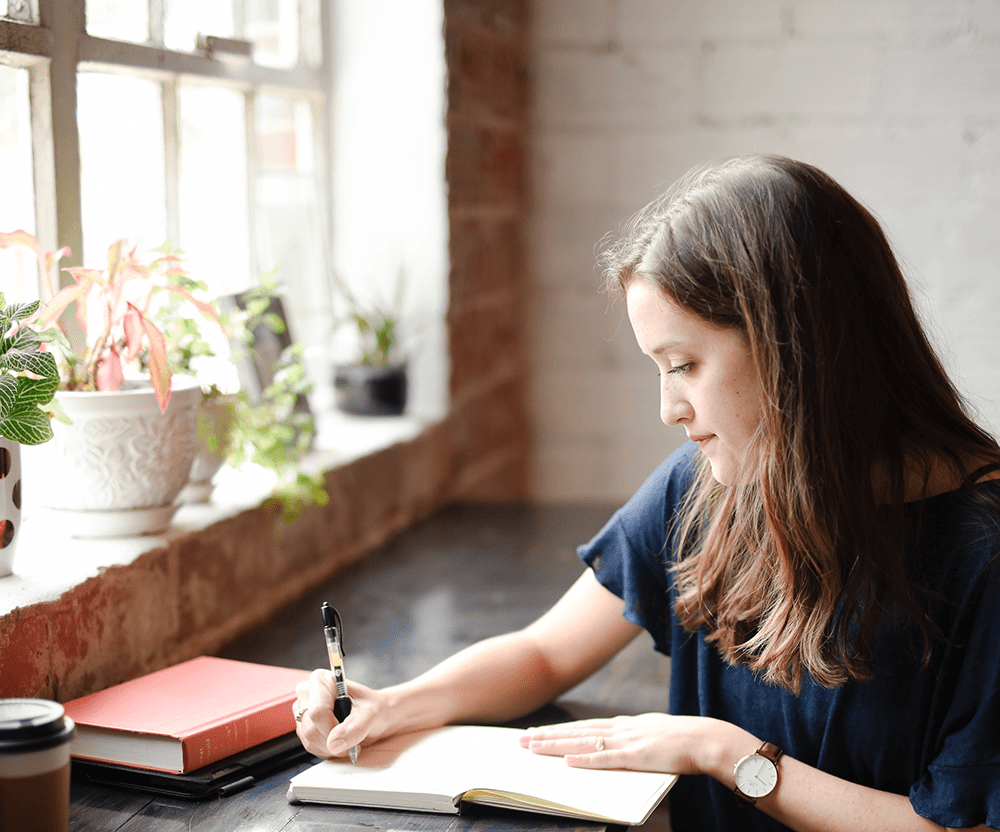 "The itch to write was always there," said Rupert Wallace, writer of young adult, and children's fiction. Rupert graduated from Cambridge in 1993 and went on to study screenwriting in the US, which helped him to develop professional links and find writing mentors. Rupert found success writing screenplays for movies, but eventually returned to the UK keen to try something different, and wrote The Dark Inside, a young adult fiction novel. Due to the advent of streaming services, all of which are keen to fill time and develop new shows, and with large financial backing, he commented that "now is quite a good time to be a children's author…"
Rupert's advice:
"Rejection is everywhere: embrace it, and surround yourself with people you trust to give feedback on your work."
"Learn to read your work well, and summarise your work well…you need to be good at delivering your work to people."
"Routine: try and write every day, my go-to thing is to write 1,000 words a day."
"It was absolutely thrilling, the thought you could get paid for putting words on paper, and I've never really lost that thrill…" remarked Midge Gillies, author of seven non-fiction books, and Academic Director for Creative Writing at the University of Cambridge Institute of Continuing Education.
Midge has written extensively for the Guardian, The Independent and the Los Angeles Times, but was also keen to pursue writing books. Initially freelance, Midge was advised by a publisher to get an agent, and is now the author of multiple works, including biographies of the British music hall star Marie Lloyd and pioneer aviator Amy Johnson.
Midge's advice:
"If you're looking for an agent, look at the books that you really enjoy, look at the acknowledgments, and see if an agent is mentioned there."
"Network, go to events, and go to literary festivals like the one in Cambridge."
[on writing] "It's a licence to be nosy!"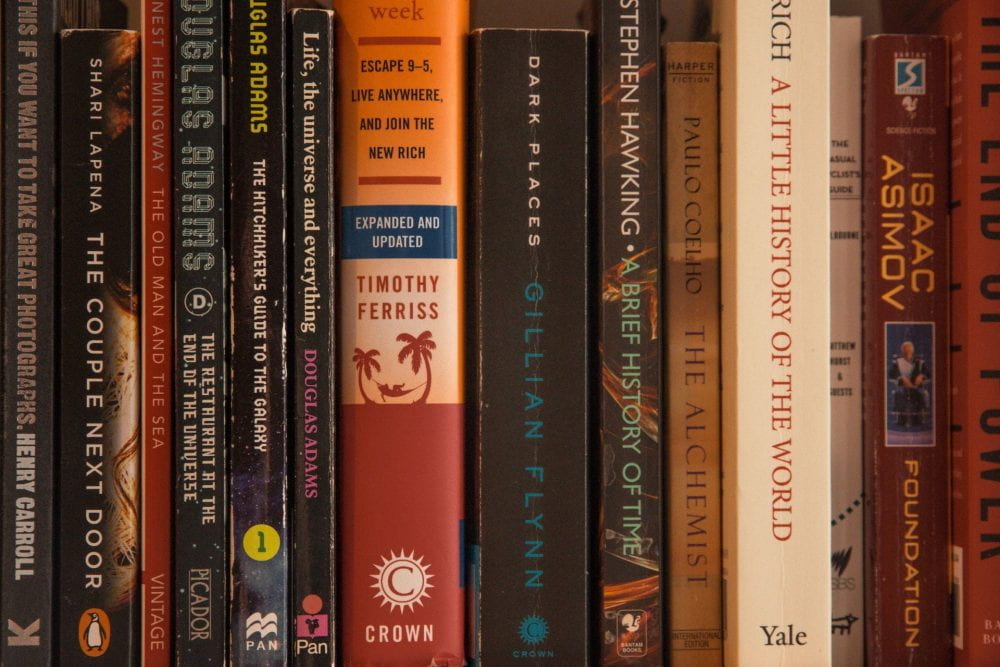 "From a very early age, I just knew I wanted to be a storyteller," recalled Ben Norman, a history graduate from Cambridge. Ben wrote fiction for pleasure whilst studying for his degree, and found inspiration taking part in National Novel Writing Month. Ben then sought to write a non-fiction history novel – initially to support applications for PhD funding – but, after getting a publisher on board, Ben began to see the book as "a doorway into a writing career that I'd always dreamt of having". Ben's book, A History of Death in Seventeenth-Century England is now complete and is being published by Pen and Sword Books later this year.
Ben's advice:
"Believe in your work."
"Don't write for others particularly, but write for yourself, as it comes out better that way."
"Do offer an idea to a publisher if you think it's good enough; don't be hesitant…and keep trying!"
"When I was about 12, I decided I wanted to be a writer," shared Megan Hunter, Cambridge alumna and novelist whose first work, The End We Start From, has been published around the world and translated into eight languages. Megan now writes full-time from a shed in her garden and noted that whilst it can be a solitary and uncertain career at times, you get to do what you love. Megan is now working on the novels The Harpy and Calling.
Megan's advice:
"Send out as many poems and short stories as you can."
"Use time creatively…some of my most productive writing was when I had the least free time to write!"
"Mentoring can be a really fantastic thing, achieved either by approaching writers or through schemes such as Escalator."
"It's never too early to feel taken seriously as a writer," remarked Abigail Doherty, playwright for theatre and radio. Abigail wrote her first radio play at fourteen and was a winner in the BBC young writers playwrighting competition. She advises, "Enter competitions, get your work out there, see how it appears to other people". Abigail built up a career in Scotland, at the Traverse Theatre, and encourages any budding playwright to seek writing groups and mentorships at theatres such as Royal Court, Bush Theatre or the Young Vic. Abigail also teaches within the Creative Writing MSt in Cambridge, alongside Rupert Wallace and Midge Gillies.
Abigail's advice:
"Take your scripts, send them to literary managers, enter every competition you can find = that is the way to be produced!"
"Don't be frightened to experiment…you can move between writing forms. There are no rules."
"If you want to be a playwright, find your producer, find a director you like working with, as there is strength in numbers. Collaborate widely, and try to get your work published and produced."
A big thank you to Rupert, Midge, Ben, Megan and Abigail for sharing their wisdom. You can listen to a full recording of the Panel on our website