Factual TV Series producer and media skills trainer Julian Dismore shares his top strategies for succeeding in the media post-pandemic
Graduating into a post-COVID economic recession is hard. And wanting to forge a career in an industry which has largely ground to a halt, and is tough to get into at the best of times, is a particularly tall order. If it's any consolation, it's also challenging for experienced media folk like me in these unprecedented times. Though we are at very different stages in our careers, there are lessons you can learn from my response to the COVID era.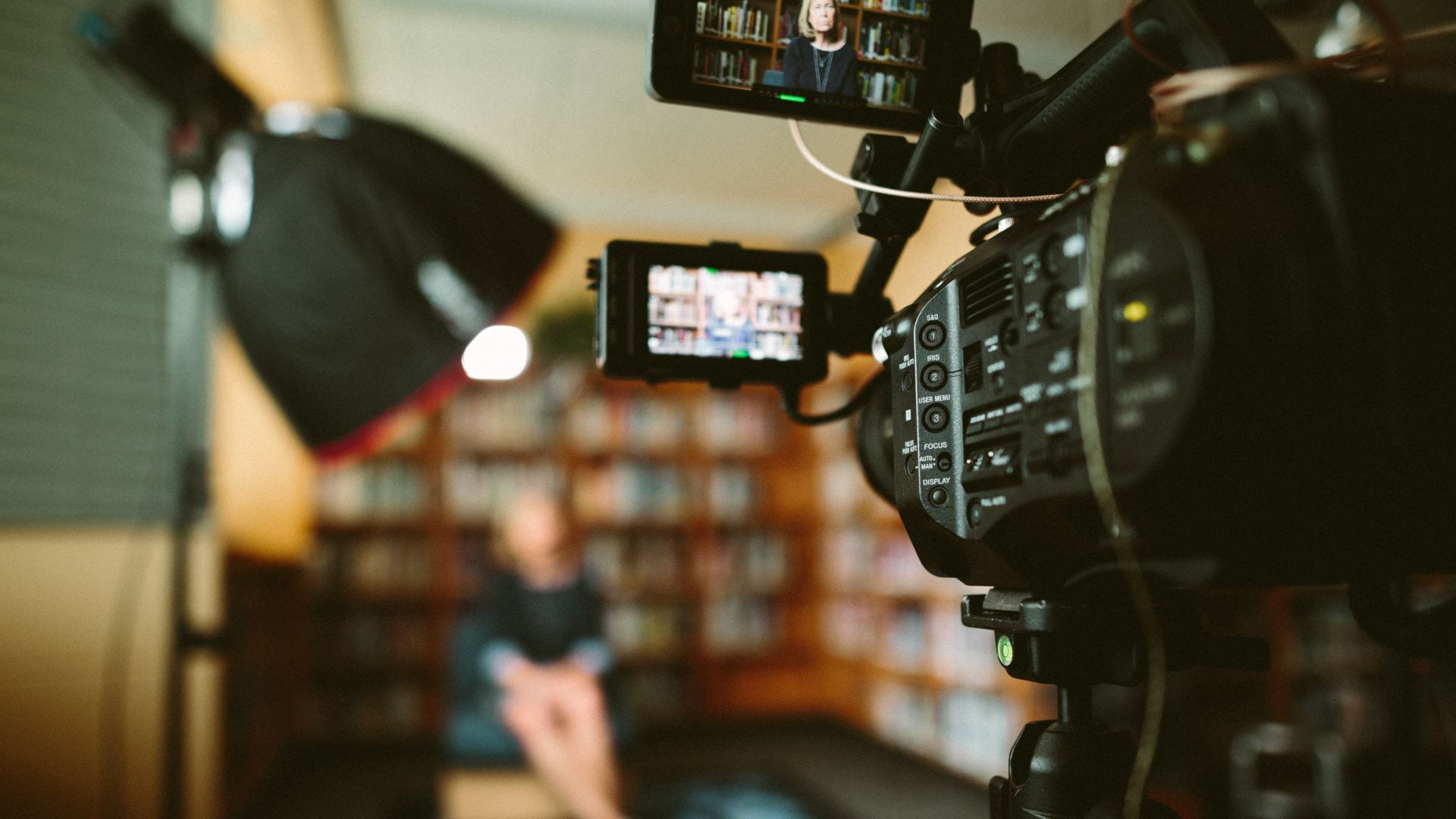 Be flexible and adapt to survive!
Making documentaries currently isn't an option. I edited my last series for Channel 5 from home in early lockdown, but now I can't conduct interviews and direct content if I'm not allowed within two metres of contributors – even if TV production companies were hiring, which they aren't. My face-to-face university training courses are also off the agenda. It looked like I was destined for many months of involuntary downtime, until Lancaster University (where I've been running media skills courses for the last decade) suggested I run two online training workshops using Microsoft Teams. My courses involve lots of role play and interaction, so I ran them with a bit of trepidation. To my surprise they went really well (says student feedback!).
Gain relevant skills
Charles Darwin was right – you need to constantly evolve. While you're cooped up, acquire lots of useful media skills online. I'm working out Twitter ads, my web video producer son is learning about different editing packages online, how to colour up shots, do better audio mixes etc.
If you have a camera (think smartphone), shoot some stuff in the garden or around your home. Plan, shoot and edit, and then upload it and try to get feedback. How can you expect someone to employ you when the world gets back to normal if you've spent lockdown doing nothing productive at all? They'll be looking for creative people with ideas, so use this time to be creative.
try not to turn anything down which might help you make more contacts and acquire potentially marketable skills
A portfolio career is the future
When the world does normalise you will almost certainly have to embrace the concept of a portfolio career, like I have. I'm a TV series producer, a web video producer, a corporate film director, a camera operator, an editor and a trainer in media skills. When you start out, you might need to combine being a TV researcher (or more likely a runner or junior production coordinator) with, say, website design, working in a bar (when they reopen) helping produce online videos, taking wedding photos, etc. You will have to be really flexible about what you are willing to work on. Corporate videos, friends' films as a favour, vlogs, blogs, content for websites – try not to turn anything down which might help you make more contacts and acquire potentially marketable skills.
It helps your CV if your other roles are media-related, but that might not be an option as you wait for chances to come along. Don't expect your dream full-time job to land on your lap as soon as you start out. That wasn't the real world before COVID, and it certainly isn't the real world now.
You'll need to be proactive – take this time to think about how you will pitch your ideas successfully when broadcasters are commissioning again, how you will source funding, find contributors and locations etc.
Network
Finally, use this time to generate contacts and start a database. Look at the credits of programmes you like (made in the UK) and note down the credits at the end (they are the most important people on the production in terms of hiring teams going forward). Straightforward detective work should lead you to their email address. Then drop them a line and introduce yourself – you never know, they might be helpful in the future. The more seeds you sow, the more chance you have of making it. I talk more about what to put into your introductory emails and how to format your CVs for media jobs on the media course I run.
I'm pretty much under house arrest at the moment because I have a disabled son whom we are shielding, but thanks to my portfolio career I am still running courses from home via Zoom and Microsoft Teams, which is what I'm planning on doing until TV gets back going again, hopefully this autumn.
Talking of which, soon I'll be doing an online Zoom 'How to Get into the Media' course. We will be running this course on Wednesday 17 June, from 1pm–5pm and Friday 19 June, from 10am–2pm. This four-hour Zoom workshop includes generating contacts in the media industry, what to say in your introductory email, CV finessing for media jobs, interview skills, TV runner skills, TV research skills, production coordination, insider's tips and career strategy. It also gives you an overview of the different roles in the media – to help you choose which area would suit you best.
If you'd like more information, email Julian at juliandismore@gmail.com or visit his website