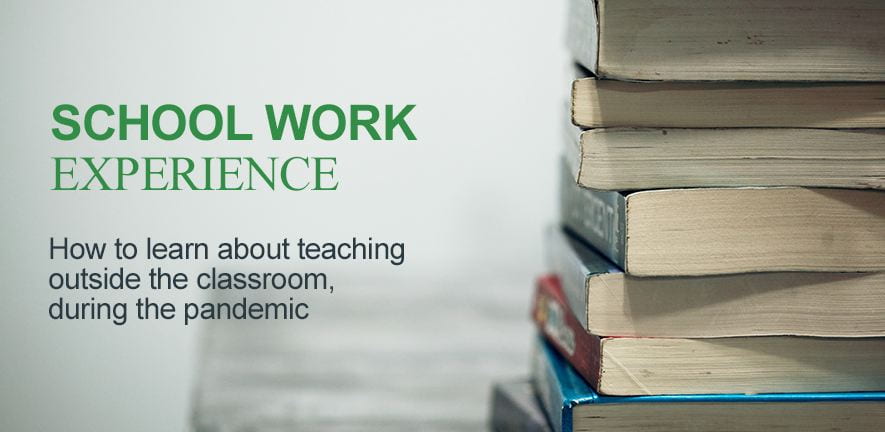 Catherine Alexander, careers adviser at the Careers Service, shares tips on getting teaching work experience before applying for teacher training
Teaching is always a popular destination for graduates from all subjects at Cambridge. Getting experience in a school setting is usually high on the list when considering a teaching career. However, this year with social distancing measures already making the classroom challenging, attaining in-classroom work experience is highly unlikely.
A Get Into Teaching representative told us that while "school experience isn't a mandatory requirement for any teacher training course, it is useful to help candidates decide if teaching is right for them. It could also strengthen their applications, as it shows initiative and that the candidate has put some thought and work in."
They recommended the online learning environment resources at The Oak National Academy, where you can see lesson plans for online teaching across most subjects. This gives you an idea of what to expect in the classroom.
How else can you get the insights and information you need to decide whether teaching is the career for you?
In a school you would have had the chance to chat to teachers in the staff room and talk about the pros and cons of life as a teacher. Come September the hope is that all children will be back in school. Teachers will be extremely busy managing this in difficult circumstances, therefore they may not have time to talk to you then. So network now. Tell everyone you know that you'd like to talk to teachers and ask for introductions. Contact them over the summer before the school term starts.
We recommend our own service, GradLink – use the Careers Service's database of alumni to find teachers to network with.
Contact schools just as you would have for in-school work experiences. If any lessons are happening online. ask if you can sit in on these as you would have in the classroom.
Tutoring isn't the same as a classroom experience but will give you valuable skills in explaining your subject to a school-aged person in an engaging understandable way. Tutorful provides a good overview on becoming a tutor, among many other similar resources.
Teaching any subject now involves technology more than it ever has before. If your digital literacy skills need brushing up on, think about using the summer to develop this side of your skill set. Log into the Cambridge University LinkedIn Learning Hub with your Raven ID and find a range of courses for skills development.