Emily Packer, Careers Adviser here at the CS, explains how understanding your career path as a constant transition enables you to be more adaptable, and goes through the four 'Cs' that will guide your next steps
"In the word question, there is a beautiful word – quest"
Elie Wiesel
In this blog I want to share career adaptability tools that enable you to form coping behaviours for any transition in your professional life – but first let us focus on right now.
Whether things have gone just right, a bit askew or, well, you haven't even started yet, adaptability tools support your next steps. They will help you:
Make a concrete plan of action
Enable you to make decisions
Build adaptability as a form of career-resilience
To get the best from this blog, engage with the videos and grab a pen and paper – passive skim reading is also welcome. I will meet you where you are.
Where are you in your transition?
Whoever you are, right now, you are in transition. We all go through transition, all the time.
Adopting career adaptability behaviours can help you with any type of professional transition, whether that transition is very short term or you are scoping options for your long-term future.
Before we get started with how to deal with transition, we can gain a lot from understanding exactly where we are in our current situation.
The reality is, whatever you are doing right now will come to an end. We are all moving through various stages of engagement and disengagement with specific stages of our professional or academic lives.
So, ask yourself: How close am I coming to the end of my current professional or academic situation?
Looking at this model in the video we know that the disengagement (e.g graduating, being made redundant) from our current situation is always coming. Our level of career 'adaptability' allows us to manage this disengagement.
Right now, that career transition could be:
Moving from study to employment (seeking and finding employment)
Moving from one stage of study to another (maximise study plans or consider postgraduate options)
Changing job roles or occupation (being promoted, seeking a career change, being made redundant)
Changing career direction due to the pandemic (rethinking opportunities and direction)
The truth is, new technology, the pandemic, AI, globalisation, environmental change, and reprioritisation of our personal drivers, are all going to enforce change on our careers over the years.
Research tells us that developing strategies and behaviours that ensure we are more adaptable in transition ultimately leads to more career satisfaction.
Why does career adaptability matter?
Career adaptability is the ability to cope with tasks, challenges and transitions in your career and will help you to pre-empt and manage professional transitions, especially in times of difficulty.
The four 'C's: Concern, Control, Curiosity, and Confidence, are the tools you can use to nurture career adaptability and foster positive outcomes in times of transition.
The good news is, once learned, you can use them for the rest of your life.
Whatever stage you are at in your transition, know that you are not alone and there are simple tools that can move you forward.
Career adaptability tools enable you to manage change
Career adaptability comes in four stages: Concern, Control, Curiosity, Confidence.
They are the process which you can refine and build-on to deal with transition, engagement with new environments, and development in your career, at any stage.
Before we go into more detail, you can quickly use the following questions to understand the four Cs of adaptability:
Concern: What is the most prominent concern I have about my next step?
Control: What commitment do I need to make to move on from my concern?
Curiosity: What can I explore to test my understanding of my concern?
Confidence: How do I want to feel when I tackle this and any future concerns?
You can access some example case studies on using the four 'C's in this playlist – they include: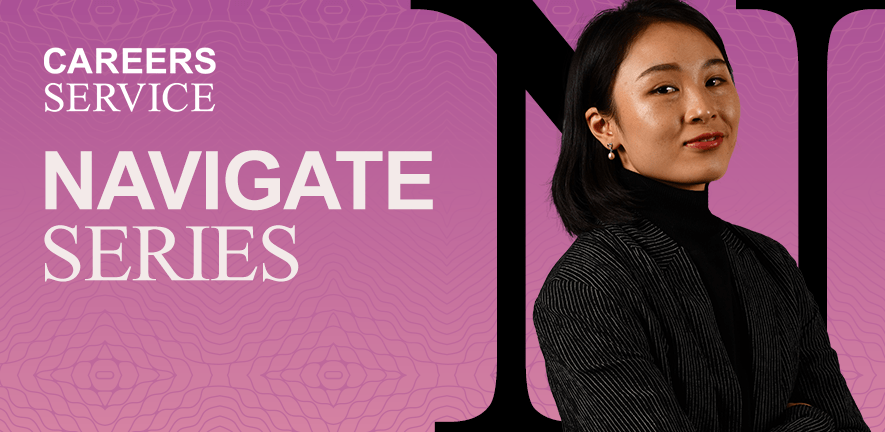 Concern: focusing on your future
Concern might sound like a negative place to begin, but really it is a positive starting post. Having concern about your next step simply means you care about what happens to you and enables you to look ahead to future possibilities.
Ask yourself: what are the current questions I have about my next steps?
Take a note of any questions you currently have about your situation, ready to move on to the next step. The key to career adaptability is to move forward onto researching those questions in more detail.
Top Tip: It can also be helpful at this stage to think about any past hurdles you have overcome to help you see that you are able to overcome difficult challenges and questions.
Control: Taking responsibility for what comes next
You can increase control over your future by taking responsibility for your career planning.
This means recognising your development needs, seeking out the support that will strengthen your goals, and deciding to find the solutions to your concerns.
Ask yourself: What do I need to do to take control of my future? Who can help me?
When you have scoped a plan, checked your understanding, sought sources of support and resources to enhance your planning, it is time to test your assumptions and take actions to explore your initial ideas further.
Curiosity: Explore future possibilities
You can prepare for transition by scoping future possibilities and becoming alert and open to opportunities to explore your potential.
Imagining scenarios where you might thrive, feel fulfilled, or use your skills in your next career step can help you to explore future possibilities. Being curious about new opportunities, researching what might be available to you, and trying out new activities will help you to see yourself in new environments and test them for suitability.
Ask yourself: What experiences could I gain to test my ideas? Who could I be if I explored new options?
Once you have defined the questions you are experiencing, set measures to undertake your planning, and then undertake or set out plans for practical exploration of chosen area(s), you will begin to build confidence.
Confidence: Feeling empowered to manage your future
Without taking a focussed look at your career planning it is difficult to build confidence in the processes related to making positive transition.
Working through the process of realising concern, taking control, and exploring your curiosities will incrementally build your confidence to pursue your aspirations. Vitally, it also gives you the lasting confidence of knowing you can deal with transition in the future.
Knowing to expect change, pre-empt disengagement (e.g coming to the end of a contract), and building awareness of factors that will impact your situation (such as technology) enables you to implement tools to deal with transition into new opportunities. This will give you the confidence that being adaptable brings.
Ask yourself: What did you do to make transition successful? What will you now do in the future to manage change?
Top tip: The questions are useful to re-visit as you work through your planning at various stages.
There are research articles that support the findings of Career Adaptability Tools, which is based in Career Construction Theory. A leading researcher in this field is Mark L. Savickas from whose work this article is adapted.
If you are a student, researcher, or staff of the University of Cambridge and are interested in these resources and want to know more, email me emilypacker@careers.cam.ac.uk
Resources to help you at each stage, from the Careers Service:

Concern

Control

Curiosity

Confidence