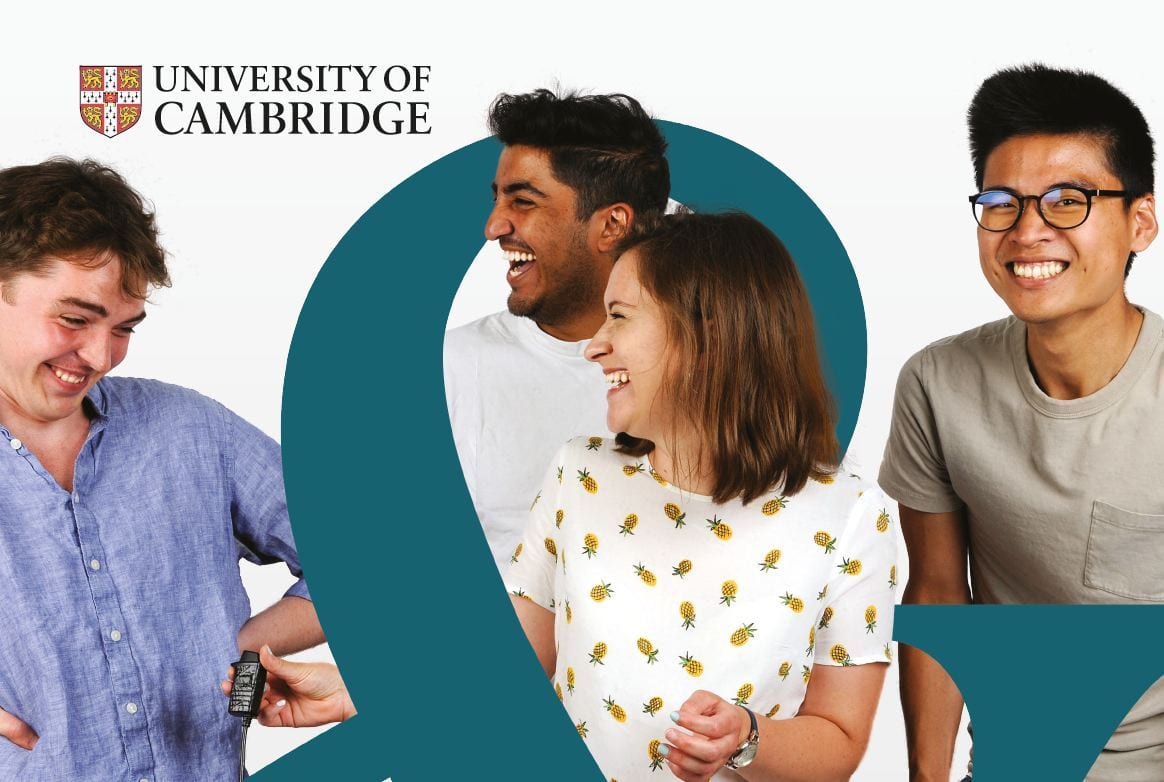 What is a grad scheme, and how might completing one benefit your career and professional development? Cambridge University Careers Service careers adviser, Frances Meegan, shares her top tips
Why consider a grad scheme?
A grad scheme is a great first step after Cambridge. Organisations run them as entry points for graduates who they see as the future leaders of their business. For this reason, the organisations will invest in your training and develop your interests and skills in a structured way.  You will often be exposed to a variety of functions in the organisation: this means a grad scheme is especially useful if you are not quite sure what you want to do, as you can try out different roles and see what you are good at.
Organisations are looking for the best graduates. Cambridge alumni on many of these schemes report a high degree of intellectual challenge, early responsibility, a structured path for career progression, an expectation of achievement and ownership of the return of your efforts.
Most organisations with grad schemes are interested in what you can do, not what you have studied
What sort of organisations have grad schemes?
Grad schemes exist across all sectors. There are many public sector ones, such as the Civil Service Fast Stream, Teach First, Frontline (social work), the NHS and local government. If you are interested in the charity sector there are grad schemes with Cancer Research UK, CharityWorks, BUPA and others in social housing and care organisations. And, of course, there are many schemes across all business sectors – in retail, fast moving consumer goods, publishing, manufacturing, energy and many more.
What roles are available?
Some organisations have special streams for particular roles, others have a single grad scheme that would expose you to the different functions. You will find a huge range of roles available: general management, HR, strategy, marketing, sales, buying, finance, IT, fundraising, supply chain, market research, project management, and more.
What if I haven't done the right degree?
Most organisations with grad schemes are interested in what you can do, not what you have studied. This means your degree discipline does not usually matter. Instead you will be asked to demonstrate your transferable skills, showing how your degree, work experience and extracurricular activities are relevant to their recruitment requirements.
What's the work/life balance like?
Grad schemes don't tend to require the crazy hours of the 'City' sectors. Instead you will work hard because there is work to do, because you love what you do and because you are contributing to the organisation's goals.
Grad schemes are usually open to graduates for a couple of years after graduation
But aren't they very competitive?
Organisations do report receiving high numbers of applications. They also report rejecting the vast majority of applications because they are not sufficiently tailored to their specific requirements. For the best chance of success, do fewer applications and do them well. See the Application Forms section of our CVs and Applications Book or attend one of our one-hour Career Essentials sessions, Successful Application Forms, to help you through the competitive process. Some will require you to complete psychometric tests that you can practice here on our website.
What if I want to take a gap year?
Grad schemes are usually open to graduates for a couple of years after graduation. Taking a year to travel, get work experience and explore your interests can often strengthen your application. Just make sure you don't miss the deadlines! Check out the Vacancies & Opportunities archive to see when the deadlines were last year so that you can predict ahead. Simply choose your sector of interest; click Search; and then select 'Archive jobs (up to 3 years)' – as pictured below.

How can I find out more?
You can find a variety of grad schemes on Vacancies & Opportunities. Tick the sectors you are interested in then on the next page choose 'Graduate schemes'. Then tick 'email me jobs like this' and we will keep sending you relevant opportunities. Or, you can search in the archive (as described above) to see what we have advertised in the past and what skills they required, then look out for the same schemes this year.
A grad scheme is a great way to kick-start your career. By the end of the scheme you will have valuable experience and new skills. You'll have had structured training on the job and often a professional/ postgraduate qualification, and will be more employable than when you started and ready to move up, move out and move beyond. Good luck!