Meet Shona Gibson – Senior Analyst within Tesco Supply Chain Transformation

Hi Shona! Please tell us a little about what you do.
I am one of a team of Data Scientists, Analysts and Change Managers providing insight and driving strategic projects to improve how our business operates. As the largest retailer in the UK, the scope of our work is massive and we have the chance to make significant changes through every piece of work. I studied Mathematics at Clare and left university with a problem-solving numerical skillset, wanting to use this in the world of work but without a fixed idea how to do this. I knew I didn't want to work in the City! Having been recruited directly from Cambridge 9 years ago, this role has provided me with the perfect opportunity and I haven't looked back since. The problem-solving and data-handling skills learnt within Tripos are directly relevant to our work.
What have you been working on most recently?
Personally, I've worked on several projects within both the Forecasting and Ordering teams, allowing me to develop a wide range of skills from technical coding and Data Science to an understanding of the wider retail business and its drivers. My first project was to develop the Star Lines measure – a way of determining which of their favourite products customers can and can't get while shopping based on statistical analysis of till sales. Accurate data is imperative to a retail business and my analysis of our stock records has enabled stores to improve processes and reduce wastage, preventing £20m of Fresh food from going in the bin every year. I'm now working on an algorithm to forecast sales on our General Merchandise products sourced from the Far East, where we need to order them up to a year in advance due to shipping lead times.
And what do you enjoy most about your role?
We never stand still, as the market evolves, Tesco reacts and our work is invaluable to keep the pace, delivering a great shopping trip for customers whilst enabling the business to generate profit. But, personally, each day brings a new challenge, whether it's root-causing why a specific product's sales forecast has changed overnight or working with a different team across the business to determine which strategy is most beneficial for our customers. Working with a group of like-minded individuals is a highlight. We tend to learn from each other, passing on knowledge and insight on a wide range of skills from SQL coding, Tesco systems knowledge, Matlab, Python, VBA and much more. It's a fun environment both within the 9-5 and the many extra-curricular opportunities. Whether it's the quarterly department socials, helping to lead our Community Outreach and Charity Fundraising team, volunteering at the local Foodbank or developing a new tool for department and wider use, I love all the aspects of my job.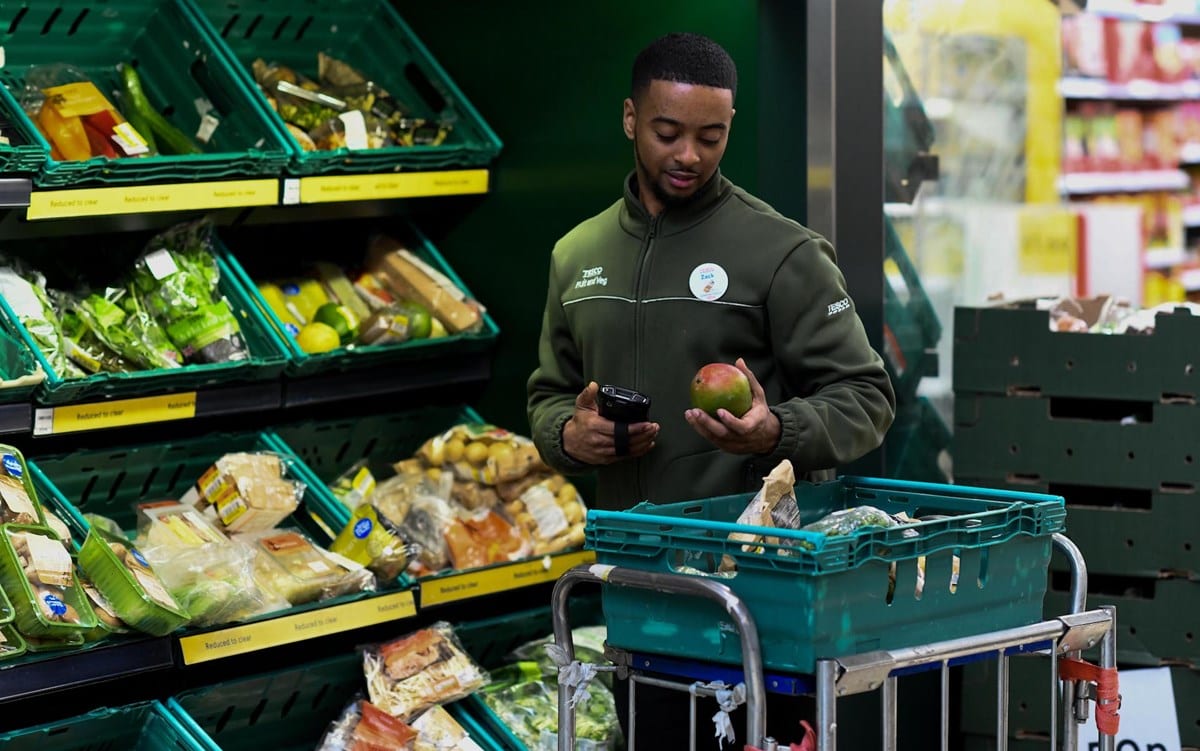 Do you have any advice for students who are weighing up their career options in this field?
Perhaps you feel in a similar place to where I was 9 years ago, enjoying the challenge of your numerical degree, wanting to continue this and not 'abandon' your maths / science but whilst knowing you're not one to stay in academia, work in finance or become a teacher. I'd encourage you to explore the vast range of roles which are available nowadays – many interesting challenging careers where your skills will be really valued and used. Tesco Supply Chain Transformation is a case in point. Every day I find myself solving an interesting problem, deciphering a new piece of 'geek knowledge' but also with the ability to see the effect of our work end-to-end through the Supply Chain.
Learn more about Tesco Supply Chain Transformation at our Data Science Event tomorrow – RSVP on Facebook, and see the website for a full list of exhibiting employers