Monica Zolczer, a History graduate from Churchill College, discusses working for British Airways and her current role in the PwC Consulting graduate scheme
I read History at Churchill College as an undergraduate and truly believe that I met some amazing people who will be life-long friends
Some highlights include rowing for the Churchill College Boat Club, especially in my second year when I was captain of W2 and we won our division in the 2017 Pembroke Regatta and bumped +1 in May Bumps. It also still surprises me today that I managed to 'escape' to Dubai for a weekend with my friend as part of the RAG fundraiser Jailbreak in my first year, raising over £2000 for charity. Another highlight was ticking off the colleges one by one on my 'Cambridge College bucket list' when I attended a formal, garden party, ball, or society event – it's tougher than it sounds! Generally, I have many great memories of the Churchill College fields basking in the sunshine during Easter term to escape the library, drinking Pimms by the Hepworth, or playing frisbee with other Churchillians.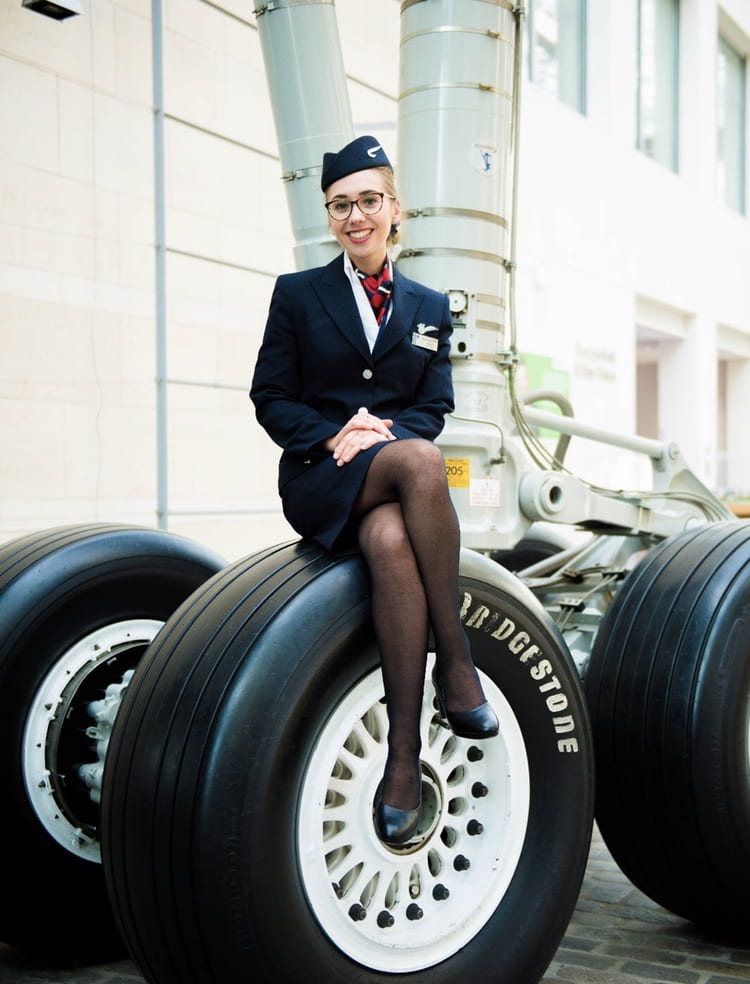 My career journey so far has been unconventional to say the least, having joined PricewaterhouseCoopers (PwC) as an associate on their consulting graduate scheme after flying all over the world as cabin crew at British Airways
The greatest challenge for me was deciding upon a career at university when most of my friends were scientists with set career paths – it seemed like there were too many options for historians, but not one of which sparked my interest enough. It was difficult to juggle career events and job applications alongside my finals, so I decided to take a gap year – and be paid to travel – as I needed a change of scenery and break from the intensity of Cambridge. Joining British Airways as an air hostess was atypical for a graduate, but perhaps the best decision I have ever made in my life – it gave me the time and right headspace to properly research the career options open to me and dedicate my efforts to applications/ interview preparation whilst broadening my horizons and opening my eyes to different cultures. During my 8 months as cabin crew, I developed a global mindset, an understanding of aviation and private business more generally, and an appreciation of personal needs. I would even go so far to say that my experience in a customer-facing role actually strengthened my application to PwC (especially at the assessment centre) because it made me recognise the importance of customer loyalty and brand image.
Currently at PwC, I'm working on an International Development project which falls under the Sustainability & Climate Change branch of consulting
However, as part of the two-year graduate programme, I will rotate between projects every 3-4 months. I really enjoy my job because of the variety of work – no two days will be the same as a consultant! One day could be spent at the office, compiling monthly or quarterly reports as part of a project management role, and the next day could be based on client site, hosting a workshop with current employees to understand their perspective on the issue. It's tough to wake up every morning at 6.30am and commute into the city but it is worth it because I believe that my work has a positive social impact.
My advice for progressing in consulting is to network and never say 'no'!
Networking is so key to a consultant's career all the way through to partner level because it is through recommendations and favours that you will land the project you want. I'm currently networking with consultants on an aviation project and it seems quite likely that I will be offered a role given my prior experience – but they would not have known to get in touch with me had I not be the one to take the initiative! Also, never say 'no' because every experience is valuable and the skills which you develop during that piece of work will most likely be transferable, giving you an advantage in the future. Of course, you will also build your network who will have other contacts they could introduce to you, potentially leading to a fruitful conversation or even your next project.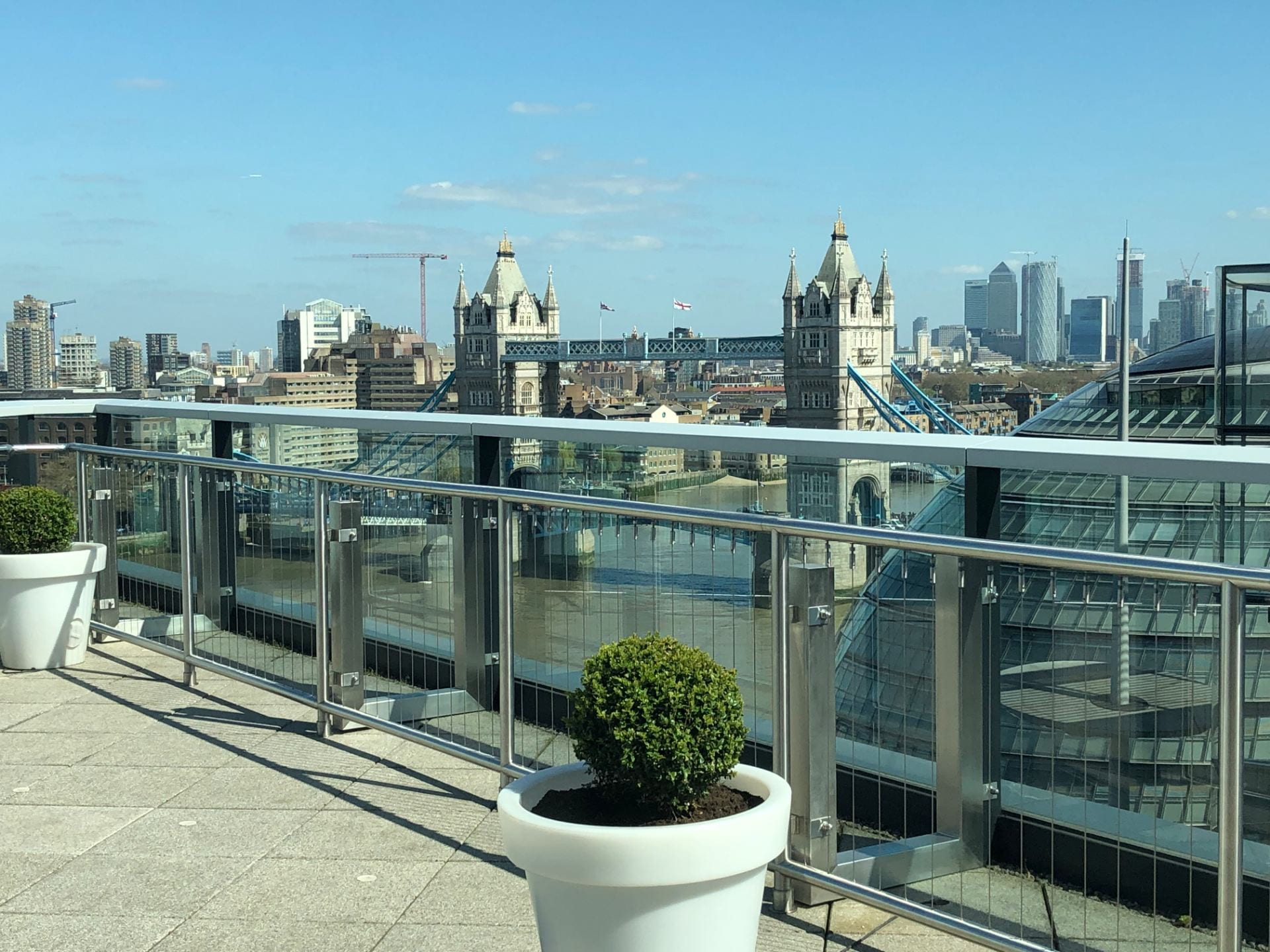 As a graduate, I attended the Consulting Careers Fair in Michaelmas term and spoke to a variety of consultancies –
including the Big Four but also smaller, specialised boutique firms to understand the different branches of consulting, routes into the vocation, and the graduate opportunities. Looking back, I should have sought support for consulting-specific interview preparation, but I did have a lot of prior experience from my undergraduate years as I had applied for several law vacation schemes in second year. Before my interview with Slaughter and May in 2017, I had a mock interview at the Careers Service with one of the careers advisers who gave me lots of guidance on body language, tone of voice, and how to structure answers to competency-based questions.
For upcoming graduates who may be stressed about deciding upon a career, I would advise taking your time until the right opportunity for you opens up
Think about the values you would like to achieve in the workplace, for example good work-life balance or to be intellectually challenged, and make a list of a few careers which offer these. Then connect with someone who works in that field to hear about their experience and career journey – the Careers Service can be really helpful in connecting you to alumni. But don't fret if you don't have a clear idea of your career goals in final year; sometimes it's best to dip your toe in a few areas first as you might surprise yourself and fall in love with a vocation that you wouldn't have expected!
A final fun fact…
Few people know that I hosted my own cooking workshop in London to demonstrate some of the recipes on my vegan food blog, Mindfully Moni.
Considering a career in consultancy? Read our best advice, and listen to our Consultancy recordings for an introduction to areas of this sector
Reach out to Monica on LinkedIn with any questions you have in relation to this blog – she'll gladly answer them!