Afsara Chowdhury, a graduate in Chemical Engineering from Newnham College, discusses her graduate scheme placements at the National Grid
I am Afsara, a Bangladeshi who came to the UK in 2014 to study at Newnham College.
I mostly studied STEM subjects for my O-Levels and A-Levels, and enjoyed them a lot, which led me to study Chemical Engineering at Cambridge. I graduated in June 2018 and am currently working in the energy industry.
Some of my best memories from Cambridge are celebrating the end of exams; handing in reports and subsequently closing a hundred research tabs on my laptop; having dinner parties with friends; exploring the different food and karaoke places in Cambridge; and just enjoying the fact that I got to call such a beautiful place home for four years. The Newnham gardens and the daily walk to the ChemEng department in West Cambridge are also at the top of my list.
If you want to maximise your on-the-job learning, the rotations are great for that purpose!
I joined the National Grid graduate scheme as an engineer in September 2018, three months after graduation.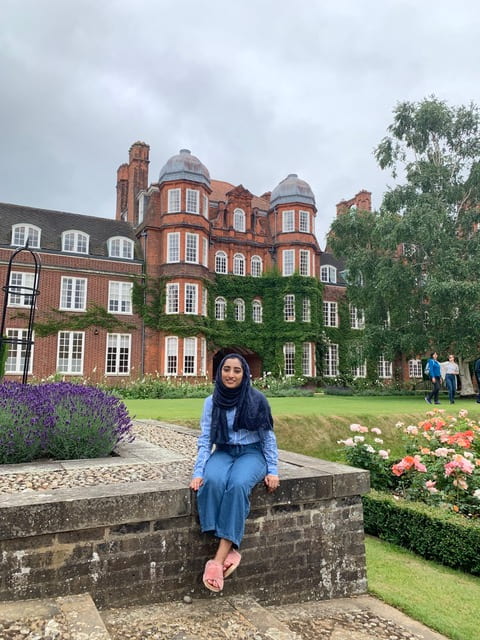 The grad scheme consists of three six-month rotations, which is fantastic because it allows you to experience different parts of the energy business, not necessarily related to engineering. My first rotation was as a functional safety engineer in National Grid's LNG terminal at the Isle of Grain in Kent. For my second placement (a broadening one, which I'm currently on), I decided to apply for their Strategy Analyst placement in London, as that would give me a broader overview of the work National Grid does, and the energy industry as a whole. It's also great to increase my commercial awareness whilst being on an engineering graduate scheme. For my final graduate scheme placement, I will be joining the Technical Design & Development team at Grain LNG, which will help further hone my process engineering skills.
If you want to get into the energy industry…
Demonstrate your passion for the industry, and willingness (genuine interest would be great!) to keep up-to-date with industry trends, for roles such as Strategy. If you want to maximise your on-the-job learning, the rotations are great for that purpose!
And my fun closing facts:
My goal is to speak seven languages fluently before I am 30. Also, four years in Cambridge and I wasn't able to master cycling…!
Explore our Career Sectors A-Z for the Careers Service's top advice on engineering careers; and sign up for Handshake to receive emails year-round on your areas of interest