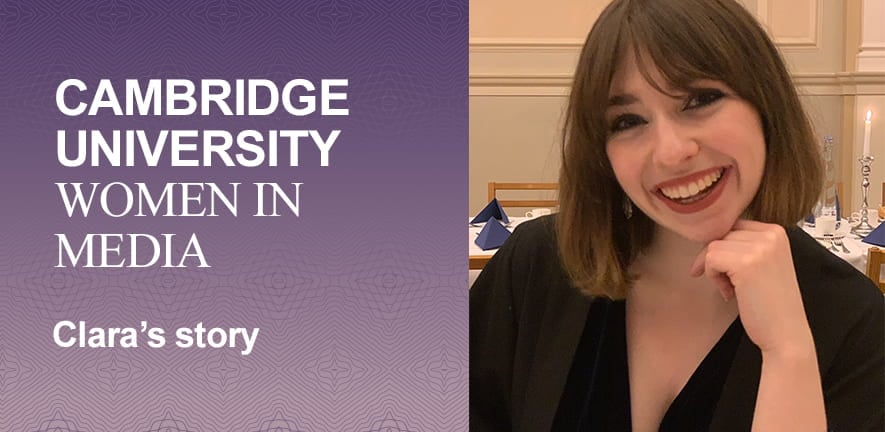 Clara Foster, a finalist in English from Newnham College, is Head of Events for Cambridge University Women in Media (CUWiM). Here she shares what the society does and how you can get involved
Hi Clara! Tell us a little about Cambridge University Women in Media, in a nutshell.
Cambridge University Women in Media is a student-run, non-profit organisation designed to inspire and assist female and non-binary students interested in a career in all media industries. At the heart of what we do is hosting a diverse range of speakers to discuss their personal experiences in media and thereby inspire and advise the next generation of female and non-binary professionals.
CUWiM is exactly the sort of thing I love to be involved in, because it's a society which seeks to create material change. We operate to facilitate conversations about parity and equality in the media, to entertain, and to provide practical insights and advice on starting out as young professionals and getting a foot in the door. Eventually we'd like to run more networking events (hopefully in person!) and even collaborate with established media organisations and companies to create lasting and useful networks for our members.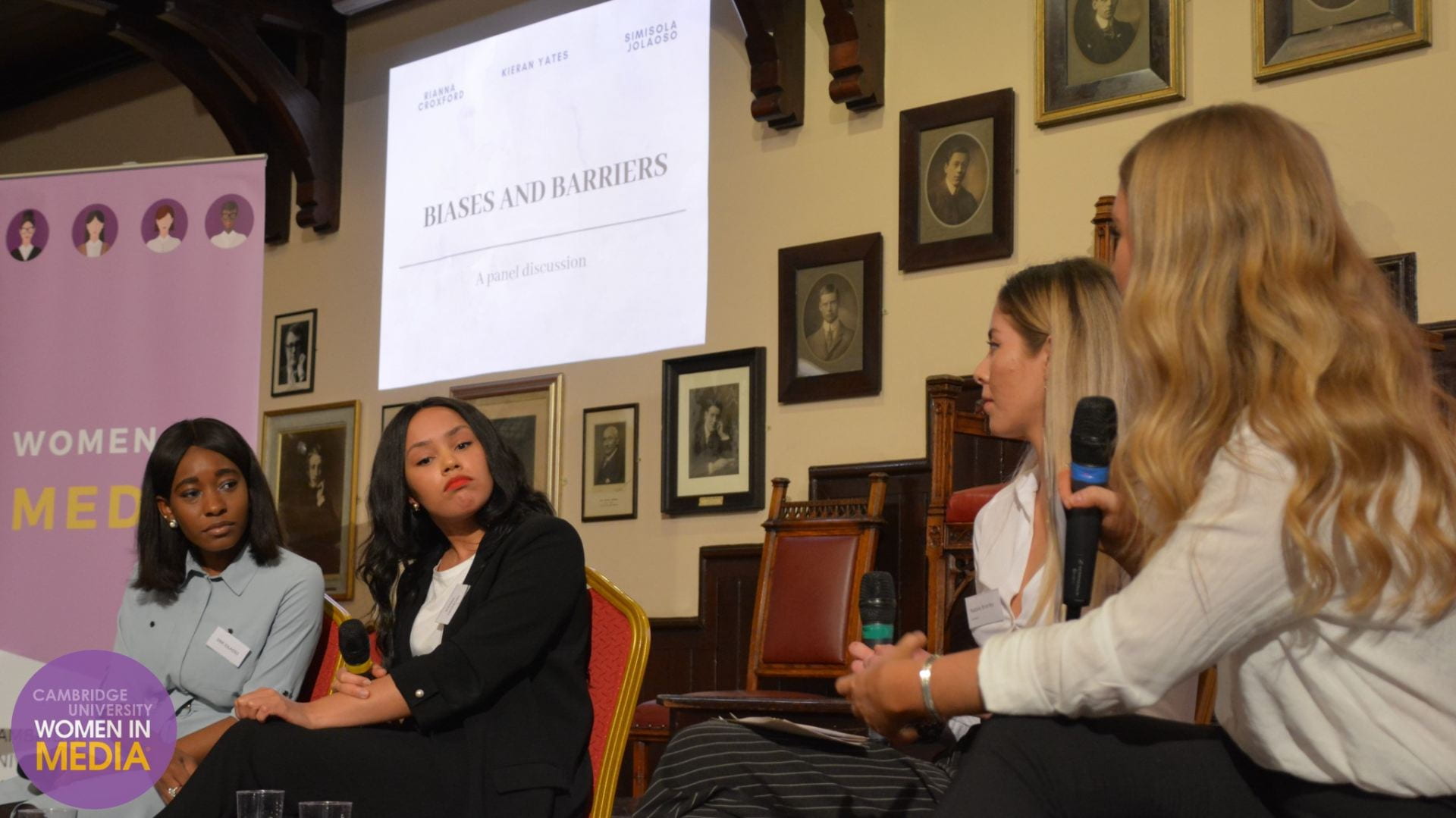 What have been some of your highlights being involved with the society so far, and what have you got coming up this academic year?
I've only come to the society this year, but I'm already hugely excited for what we've got coming up. The whole committee has been working really hard to expand upon the great work done by our founders Anya Cooper and Natalie Brierley; I and my co-Head of Events Marion Willingham have spent the summer organising an incredible roster of online events. This term, every Wednesday at 7pm, we will have events on Zoom that range from an interview with Gurinder Chadha — the fêted director of films including Bend It Like Beckham (2002) and Bride and Prejudice (2004) — to panels on different media industries with professionals at the top of their respective fields, to a collaboration with the Cambridge University African Caribbean Society where we'll be hosting the incredible Candice Brathwaite: Instagram influencer, presenter, Grazia columnist, and author of the recent success I Am Not Your Baby Mother (2020). Of course, this is only possible with the generous sponsorship of LoveMyRead, because in this rapidly changing world we believe that you have to walk the walk, and so do they. If you're promoting equality in media then you have to back that up with your actions, and that means compensating speakers for their valuable time.
What's your advice to students looking to get involved with your society? What are some of the best things about being involved, in your experience?
Show up! I feel like that's generally good advice for most things in life, but it's especially true for media as a whole and our society specifically. CUWiM is all about helping students gain access and insights into all of our respective industries, so my advice is to take advantage of everything we put on and get stuck in. It's an amazing network of people and you'll make great friends, but it's useful in practical terms too: this cohort of students are going to make up the next generation of industry-shapers. The people you meet now are the same ones you could find yourself working with two, five, even ten years down the line. Mad, right? We're currently looking for new committee members and college reps, so do come and find us on social media or our website if you're interested! Even if you don't want to join in an official capacity, I'd recommend keeping an eye on us. We're still a new society, and there's so much more to come…
And finally, what are your own career plans?
After university I'm planning to become a literary agent. This is actually one of the reasons I think CUWiM is so important — the job I want is one a lot of people don't even know about, so we want to highlight the extraordinary range of professions in all areas of the media industries.
For more on careers in the media, explore our Media Careers pages, and complete your Career Interests page in Handshake so we can send you relevant events and updates on this sector, year-round