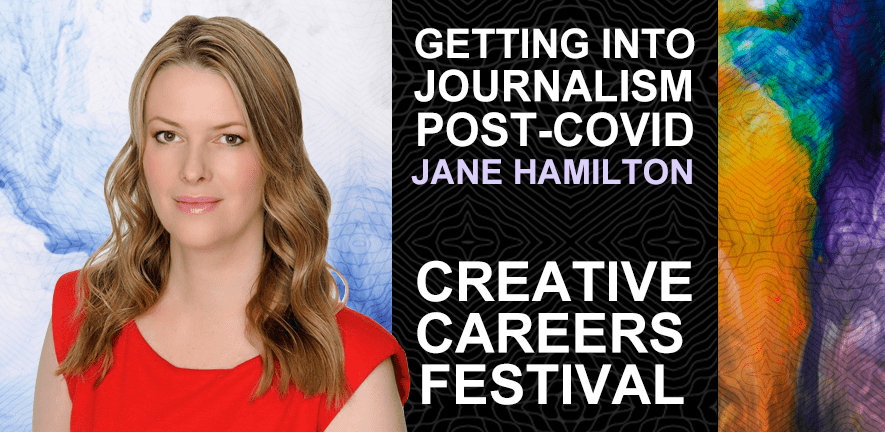 Jane Hamilton, Careers journalist at The Sun, brings her knowledge and expertise for those wanting to pursue a career in journalism
Getting into journalism at any time isn't easy. You need determination, tenacity and a natural nose for a story, alongside charm, empathy and the ability to write wonderful copy under intense pressure.
But while Coronavirus has ravaged many conventional industries, the demand for journalism – and particularly trusted news sources – has boomed.  A quick scour of job boards shows there are over 4,000 journalism vacancies around the UK today, and if you want to work internationally, you'll find tens of thousands more.
So while it's still not an easy profession to get into, your chances are as good as ever. And what's more, journalism provides the skills to ensure you have an income for life. But beginning your life as a journalist is very different to most Cambridge career paths. There are no essential entry qualifications, no set route and unless you already have contacts, no one to guide you.
Effectively, you write your own story.
It doesn't mean it's impossible, but it does mean you have to really want to do it. Journalism is not a career for the fainthearted nor those who give up at the first hurdle, so treat getting in as you would tracking down a front-page story.
Go get it!
Before you begin, it's helpful to consider what your ideal journalism job looks like.
Do you see yourself as a famous newspaper columnist? A sports reporter? A TV news reader, hard-bitten war reporter or editing Vogue clad in designer clothes? While it's possible to move between disciplines in journalism, the contacts you make and your areas of interest will define the type of work you get offered and your natural career path.
Consider too if you are the right fit for the industry? Journalists come in for regular criticism, so you'll need to be active on social media and willing to appear on TV and radio. It's a 24/7 job as news never stops and everyone will have an opinion on who you are and what you write. If you relish that, then step up to the job. But if you prefer a quieter or more anonymous life, it's probably not your right role.
In addition, the lines between the old disciplines of print, radio and TV are blurring, with almost all journalists now expected to produced video and multi-media content, so you'll need to be confident on camera too.
Still keen? Then let's get started.
So even if you're not sure yet or don't get into the industry straight away – don't worry. If it's right for you, you'll find your right time.
The great thing about the industry is there are so many routes in.
I always wanted to be a journalist but after leaving Cambridge, I spent five years working in advertising agencies and travelling the world before taking a post-graduate course to retrain aged 27. I was offered a job before I even finished the course and have never looked back.
So even if you're not sure yet or don't get into the industry straight away – don't worry. If it's right for you, you'll find your right time.
Determined to get into the industry now? The most common route for graduates is to take a post-grad course. There are a number of highly-regarded year-long courses at Unis around the country including Cardiff, Strathclyde, Kingston and City University in London.
You can search for more here. These will give you high-level qualifications and good contacts, but you'll need to fund your course and living expenses while you train.
An increasingly popular entry route post-Uni is a fast-track post-grad course. Typically, they last from 12 weeks to six months and equip you with skills including shorthand and media law. This was my entry route. I took a course at the University of the Arts (then London College of Printing) but one of the best providers is News Associates with courses nationwide. See/newsassociates.co.uk.
Other routes include apprenticeships, on-the-job training in local newspapers or career change training through NCTJ courses. And if you've been looking for work for a while, many media organisations are now offering journalism roles through the Government's new Kickstart scheme.
Your ability to do the job – and crucially to get on with people – is more important than your qualifications so be humble and learn the trade.
But whatever route you take, there are two pieces of advice all experienced journalists agree on.
Firstly, build up your portfolio. This shows off your work (know as your bylines) and proves to future editors you are up to the job. Offer your services to local papers and magazines for free to fill it, and you can even start your own blog or YouTube channel to showcase yourself.
Secondly, when you are offered your first paying job, take it. Don't expect to land a column on The Guardian. The most common starting point is a trade title like 'Tractors & Machinery' or 'Local Transport Today' or in a local news agency. Grab it, be grateful, work diligently and start to build both your name and reputation. Only by cultivating contacts and getting good bylines under your belt will you move onto a bigger role.
Remember too that journalism is a meritocracy. While clutching a Cambridge degree is good for a foot in the door, it won't give you a leg-up long-term. I've met Old Etonians who have failed and ex-scaffolders and market stall holders turned writers who are now among the most famous hacks in the land. Your ability to do the job – and crucially to get on with people – is more important than your qualifications so be humble and learn the trade.
But one final thing to remember is journalism is a career like no other. You can travel the world, meet the globe's most interesting people from Presidents to Princes to entrepreneurs and ordinary people with amazing stories to tell.
You also have the power to change the world for the better and give hope to millions of viewers or readers. So while your salary might not be as high as conventional Cambridge careers, I believe you'll be a richer person for it.
If you've read to the end of this blog, you've probably got the right stuff – and the write stuff – to succeed.
As a fellow alumnus, I'm here to help, so get it touch via the Careers Service at enquiries@careers.cam.ac.uk (or message me on jane.hamilton@the-sun.co.uk or @jjhamilton on Twitter)
For more from our Creative Careers Festival 2021, check out our YouTube playlist.