Katherine Wong, a Psychology & Behavioural Sciences student from Christ's College, discusses her time working on the CDI Health Project in Tanzania
Setting the scene
The CDI Health Project in the summer of 2018 was separated into two main project streams: Non-communicable Diseases (NCDs) and Emotional Wellbeing. More specifically, our team had three main objectives in mind. First, to raise awareness of some longstanding physical and mental health problems faced by Tanzanians. Second, to educate local communities with simple messages to help them to improve their current health and wellbeing. Finally, to help them decrease the risk of developing chronic conditions and NCDs. By the end of the summer, we produced a mass media campaign on NCDs with nationwide coverage, consisting of a radio programme and six television episodes. Furthermore, we held five NCDs workshops at the informal settlements in Vingunguti ward, Dar es Salaam, with a total of 150 participants. These were all made possible by collaborating with local partners, such as local healthcare professionals, media stations and production companies. Additionally, we worked towards formalising a partnership with the Aga Khan University (Tanzania), to push forward a pioneer research on mental health of adolescents in this country.
being there was probably one of the most intense things I've ever experienced
A typical day
As the Monitoring and Evaluation (M&E) officer for the Health Project, I analysed countless surveys, coded numerous interviews and I also wrote a 50-paged detailed end report for progress we made as a team this summer. For most days, I was in the office preparing materials (i.e. questionnaires, interview questions, consent forms) for site visits. In preparation for on-site work, I would also train and brief my colleagues on how to conduct questionnaires and interviews properly. At the end of the workday, we had team meetings with our team leader, and the entire team got together to update each other on the progress of our work. You can read more about this on the Cambridge Development Initiative blog.
An education
In my two months in Tanzania, we went through a lot of hurdles. Before going there, I was hoping that this is not one of those 'voluntourism' trips. Little did I know, being there was probably one of the most intense things I've ever experienced. As the initial feeling of strangeness and culture shock subsided, I truly appreciated the work that I did there. My time there was frustrating, stressful, tiring, yet very rewarding. As a result, I learned more than I could ever imagine. I met people who I would have never met, made new friends, enlightened by a whole new culture, learned valuable life lessons and interpersonal skills. Not only did I develop personally, but I also believe that our work brought a true impact to the local communities. This, therefore, corresponded with the two main core values of CDI, namely: coming up with innovative, impact-driven projects to tackle local problems and personal development of all volunteers. Personally, I think the most exciting progress we made out of all the meaningful work we did last summer was pushing forward the mental health research in Tanzania. By doing so, I believe we have paved the way to improve the welfare of local communities by promoting healthy environments.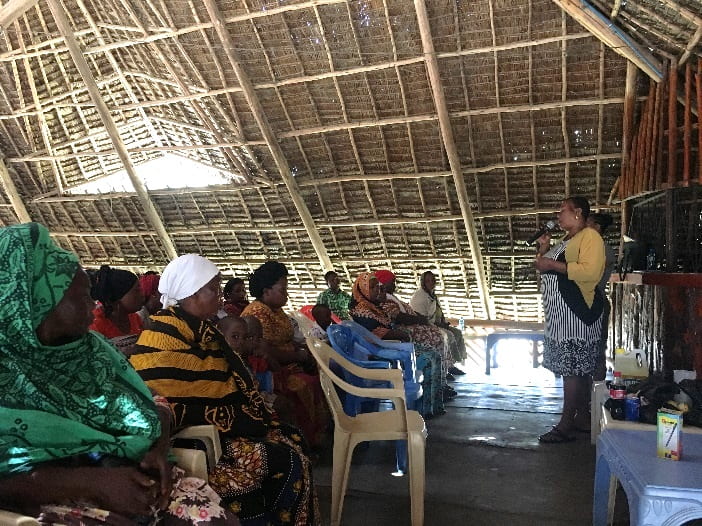 How the Careers Service helped me
I first discovered this opportunity from Careers Service, from the archive that documents previous vacation work that students have completed. In fact, I have used the Careers Service extensively throughout my time at Cambridge. Not only have all my summer internships been found through the Careers Service's website, but also the advisers at the Careers Service have been very helpful. I especially like the drop-in (Quick Query) service, which allowed me to have a quick chat with one of the advisers without prior booking. Those quick and efficient sessions are exactly what we need during busy term-time at Cambridge.
Future plans
I aspire to be a chartered Forensic Psychologist, and I am currently looking into postgraduate studies in order to further my professional development. I have always been interested in the clinical application of psychological disciplines in real-life, especially in the legal arena.
Don't forget to sign up for our CamCareers emails so you can receive messages from our careers advisers, tailored to your sectors of interest, year-round